Is your car needing body work? We have just the place for you
If you're a driver in Surprise and you have a dent, scratch or even major damage to your vehicle, our new collision center at Subaru Superstore of Surprise can get your vehicle back looking like new. The exterior of your car is the first thing people notice about it. The scratch, dent or broken windshield can all be minor fixes but we can also tackle major collision repairs.
Subaru Superstore of Surprise has a brand new, state of the art collision center where we can repair all makes and models of vehicles and with exceptional quality. At Autobahn Collision, our ASE certified technicians are trained to handle any job, big or small.
Our collision repair center can handle all types of bodywork including the newest aluminum vehicles. Our technicians are ASE and I-CAR certified and can quickly get your vehicle back on the road quickly with quality work.
If you need Uni-body or frame repair in the Goodyear area, we have the latest in advanced technology to repair your vehicle. Our Car-O-Tronic Vision X3 Electronic laser system gets your frame back to factory specifications quickly and accurately.
Our technicians can get your cracked or chipped windshield repaired and refinish any scratch to your paint. We service the Buckeye area with the latest Waterbone refinish technology which is environmentally friendly and heated to back on the finish to get your vehicle back to its factory finish.
Our experienced staff will work with your insurance to save you time and hassle. We will arrange a rental vehicle or a loaner for you so you can still get around while your vehicle is being fixed.

So what happens when you need our services in the Avondale area? When you arrive, we will give you a free repair estimate. If you are filing an insurance claim, you will need an estimate to begin the process. Once your Insurance approves the work, we will schedule a time to start disassembling your vehicle and order the proper parts. Then depending on the type of work being done, we will repair the structure of the vehicle with our laser-guiding welding equipment. Then we will begin the body repair whether it is just a cosmetic repair or a major rebuild. You will love the high quality of work we provide.
If you have a small scratch on need your car completely redone, or professional team has access to all the pain colors you need to ensure you get the color you want or match the current color. After we find your perfect color, we will start the process providing a clean a smooth finish.
Then we put your vehicle back together just the way you remember it with the same care and quality we used in its repair. We then detail your vehicle, give it a final inspection, and you can drive it home.
You can take your car to a small, crowded body shop where you hope the staff has the proper training or you can bring it to us and have the assurance that we provide. Subaru Superstore of Surprise wants to be the only place you bring your vehicle. Contact us today for an appointment.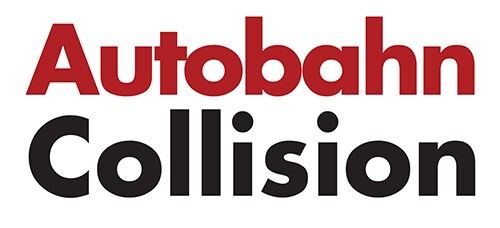 2555 East Willis Road
Chandler, AZ 85286

(480) 786-1000
Autobahn Collision is Subaru Superstore's All-New Subaru Certified Collision Center & Cosmetic Repair Facility

30,000 sq. ft., State-of-the-art Facility Utilizing the Latest in Repair Processes, Equipment, and


Waterborne Paint Technology. Our I-CAR and ASE certified technicians were hand-picked for their exceptional quality and attention to detail.
Our front office staff specializes in working directly with all major insurance companies to get your vehicle repaired to pre-accident condition.

Authorized direct repair facility for simple, straightforward insurance claim handling.
Just North of the SanTan 202 Freeway on Willis Road, in the Chandler 202 Auto Park, located next to RideNow.