Find Subaru Drive Belt Replacement Service at Subaru Superstore of Surprise
Your Subaru is equipped with a legendary SUBARU BOXER® engine, and the drive belt serves many important functions in keeping the engine running at its best. Because this belt is so crucial, it's important that it be replaced regularly. When you bring your Subaru in to Subaru Superstore of Surprise, our technicians will replace the drive belt with a new genuine Subaru OEM drive belt, maintaining the high quality standards for which Subaru is known.
Why Does Your Subaru Need Drive Belt Replacement?
The drive belt in your Subaru controls a number of key functions, including the water pump that helps keep the engine cool. Even though the drive belt that came with your Subaru is put through rigorous tests and made of high-quality rubber, it will eventually wear down. If it breaks, it could lead to expensive repairs.
When Should You Have the Drive Belt in Your Subaru Replaced?
Your Subaru owner's manual will have a schedule for recommended drive belt replacement. However, each individual driver is different, and these differences can influence the lifespan of the belt. Talk to one of our specialists to figure out a schedule that works for your Subaru.
Contact Subaru Superstore of Surprise to Schedule Your Next Subaru Service
Call us or use our online form when you're ready to bring your Subaru in for service, maintenance, or repairs at Subaru Superstore of Surprise. Certain Subaru Express Services like oil changes, tire rotations, light bulb replacement, battery replacement, air filter replacement, and wiper blade replacement can be done quickly and don't require an appointment, so head over to our service center, located at 13090 N Autoshow Ave., Surprise, AZ 85388.
Why Choose Genuine Subaru Service? Find Out at Subaru Superstore of Surprise
Subaru vehicles are dedicated to quality that lasts--as a matter of fact, 98% of Subaru vehicles sold within the past ten years are still on the road today! Regular service from expert Subaru technicians is the best way to make sure your Subaru keeps serving you well for years to come, and this is exactly what you'll find at Subaru Superstore of Surprise! Our service center is staffed with expert factory-certified technicians who know their way around your Subaru. In order to maintain the high quality standards set by Subaru, they'll only use genuine Subaru OEM and Subaru-approved parts, fluids, filters, and accessories--just like the ones you can find in our parts store! Look through our regular service information pages, and don't forget to check out our regularly updated special offers! We look forward to helping you at Subaru Superstore of Surprise, serving Peoria and Phoenix.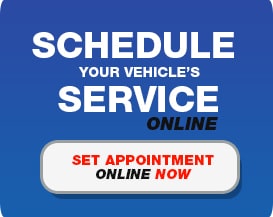 Hours
Monday

7:00am - 8:00pm

Tuesday

7:00am - 8:00pm

Wednesday

7:00am - 8:00pm

Thursday

7:00am - 8:00pm

Friday

7:00am - 8:00pm

Saturday

7:00am - 8:00pm

Sunday

10:00am - 6:00pm